Earn Your Degree On Your Time
University of Houston-Clear Lake's RN-BSN program is customized for working nursing professionals. You can choose from full-time and part-time course options to work around your busy schedule and earn your degree at your own pace.
Delivered in a blended face-to-face and online format, courses are taught by dedicated faculty at UHCL Pearland Campus in the morning, afternoon and early evenings one or two days per week to meet your scheduling needs. If you are on the full-time track, you can complete the program and earn your degree in as few as two semesters, or part-time in as many as six semesters.
Become a Nurse Leader in a Cutting-Edge Facility
UHCL's new Health Sciences and Classroom Building at UHCL Pearland Campus opens in spring 2019, setting the ideal environment to get hands-on training that prepares you to excel in the delivery of safe and effective care. In addition to classrooms and study rooms, the new facility will include a nursing simulation and skills lab, as well as labs for chemistry and biology. Follow the progress of the new facility.

Expand your horizons beyond clinical nursing with curriculum that gives you extensive background in evidence-based practice, patient safety, legal issues, ethical standards, technology integration, community health, health care systems and policy trends to be an innovative leader in the future of health care. In the program, you analyze issues in nursing practice that are essential for providing management and leadership in nursing care. UHCL prepares you to achieve higher levels of critical thinking and clinical reasoning to meet the challenges of the evolving healthcare demands.

Request Info Apply Visit
---
Admission Requirements
The RN to BSN program is designed specifically for licensed registered nurses seeking a BSN degree. The RN-BSN degree plan is offered two days of the week in a face to face classroom experience. The full-time program can be completed in three to five semesters.


RN-BSN Requirements and Deadlines

Admission Requirements

An Associate Degree in Nursing (ADN or AAS) or Diploma in Nursing
Cumulative GPA of 2.0 on all college course work attempted
Complete Anatomy and Physiology I, II and Microbiology with a grade of C or better and a minimum cumulative GPA of 2.5
Complete all lower level nursing courses with a grade of C or better and a minimum cumulative GPA of 2.5
A current unencumbered Texas RN License (verification from Texas Board of Nursing website)

Application Materials

Apply online and pay a non-refundable $45 application fee for domestic applicants and $75 for international applicants.
Submit official transcripts from every college or university attended. To expedite processing, request transcripts be sent electronically. Hand-delivered transcripts should not be more than 60 days old and in a sealed envelope from the issuing institution. International applicants should review the Office of International Admissions website for additional details of application requirements.
Verification of Licensure from the Texas Board of Nursing

to practice as an RN in Texas will be verified by the Nursing Office after application, transcript(s) and fee payments have been received. This document should not be submitted online through your To-Do List in E-services.

Deadline

Application for admission into the RN-BSN Program follow the same guideline as the University of Houston-Clear Lake general admissions dates for fall and spring semesters. For additional information, please visit the admissions website page at www.uhcl.edu/admissions.

Address

Please send your documents to:
Office of Admissions
University of Houston-Clear Lake
2700 Bay Area Blvd., Box 13
Houston, TX 77058-1002

Please request your official transcripts be electronically sent to UHCL. This will ensure faster processing of application.
For more information regarding the application process, please contact the Office of Enrollment Services at the Pearland Campus at
plenrollment@uhcl.edu
or 281-212-1690.
---
Degree Requirements
This degree has a specific set of courses you'll need to complete before you can graduate from University of Houston-Clear Lake. Learn more about the classes that will help you complete the requirements of this degree.
Degree Plan
Degree Map
---
Cost Information
Investigate the direction of your future with this look into the prospective costs of a degree from UHCL.
Tuition and Fees
Net Price Calculator
Fee Schedule Calculator
---
Deadlines for Applying
Transfer Deadlines

Fall 2018

Priority – August 13
Final – August 27

Spring 2019

Priority – January 14
Final and Session Start – January 22

Summer 2019

Priority Deadline (Summer I and II)– May 28
Final (Summer I) – June 10
Final (Summer II) – July 15

Fall 2019

Priority - August 12
Final and Session Start - August 26
Summer I and II Priority Application deadline for undergraduate transfer, former and non-degree seeking undergraduate/graduate students. Students who apply after this date must submit all required documentation with their paper application in the Office of Admissions and will be processed for late registration.
*UHCL does not accept students for summer.
International Deadlines

Fall

Priority – March 1
Final – June 1

Spring

Priority – August 1
Final – November 1

Summer

Priority – February 1
Final – April 20
Students interested in qualifying for scholarships &/or applying for visas outside the U.S. should apply and submit the application documents/test scores by the priority deadline
International freshmen applicants will not be accepted for Summer semester.

---
Locations
UH-Clear Lake Pearland Campus
UH-Clear Lake Pearland Campus
1200 Pearland Pkwy
Pearland, Texas 77581
Phone: 281-212-1700
Since 2010, University of Houston-Clear Lake Pearland Campus has proudly served as an upper-level institution serving juniors, seniors, and graduate students in fields like business and behavioral science.
---
Accreditations and Distinctions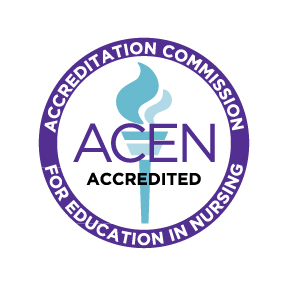 University of Houston-Clear Lake Registered Nurse to Bachelor of Science in Nursing (RN-BSN) degree program is fully accredited by the Accreditation Commission for Education in Nursing (ACEN).
Accreditation Commission for Education in Nursing (ACEN)
3343 Peachtree Road NE, Suite 850
Atlanta, Georgia 30326
Phone: 404-975-5000
Fax: 404-975-5020
Email: info@acenursing.org
Web: www.acenursing.org
---
Registered Nurse-Bachelor of Science Nursing B.S.N. Faculty
Karen Alexander
Karen Alexander
Program Director and Assistant Professor of Nursing,
Human Sciences and Humanities
Contact number: 281-212-1627
Email: alexanderk@uhcl.edu
Office: Pearland 142
Sandra Jenkins
Sandra Jenkins
Visiting Assistant Professor of Nursing,
Human Sciences and Humanities
Contact number: 281-282-1625
Email: jenkins@uhcl.edu
Office: Pearland 143
Shatoi King
Shatoi King
Lecturer of Nursing,
Human Sciences and Humanities
Contact number: 281-283-1625
Email: kings@uhcl.edu
Office: Pearland Campus 210
---
Additional Information
UHCL RN-BSN Graduation and Job Placement Assessment Data
Completion Rate
100 % for 2015-2016 (Fall and Spring) Graduates
Job Placement Rate
100% for Spring 2016 Graduates
100% for Fall 2015 Graduates